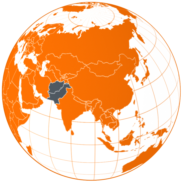 The Gandhara Briefing
Every Friday, Abubakar Siddique, a veteran observer of Afghanistan and Pakistan, shares with you a weekly roundup of the best reporting and our correspondents' incisive analysis. Here's a sample of the newsletter.

Please submit your e-mail address below. The newsletter is, and always will be, free of charge.