Afghanistan has officially backed Russia's annexation of Crimea, a move seen as an effort to advance its long-standing irredentist claims over Pashtun regions in neighboring Pakistan.
Afghan President Hamid Karzai's Chief of Staff Abdul Karim Khurram told Radio Free Afghanistan on March 24 that Kabul openly backed Crimea's annexation by Russia. He said that Karzai elaborated Kabul's position before a delegation of visiting U.S. lawmakers over the weekend.
"The President said that we respect the views and will of the Crimean people in the recent referendum [that supported joining Russia]," he said. "Historically, this region was part of Russia. Now that its people have expressed their will, we respect it."
Afghanistan is the third country to openly back Crimea's annexation, following Syria and Venezuela. Washington and its European allies have opposed it, calling it a
"land grab" by Moscow
.
While Kabul's position was widely seen as another rebuke by Karzai to Washington, it is linked to its stand on the Durand Line. Afghanistan has never recognized the century-old eastern boundary with Pakistan as an international border. Afghans still consider large parts of the Pashtun-populated regions of northwestern Pakistan as their
historic homeland
.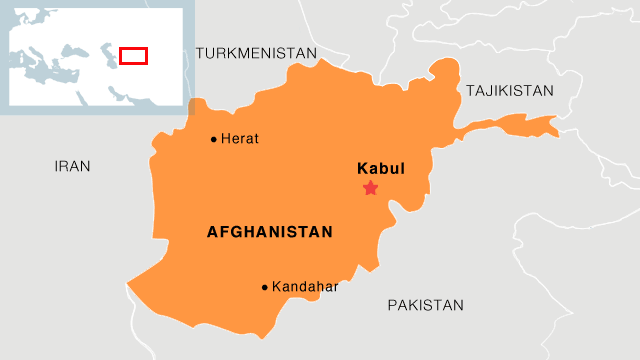 Khurram emphatically repeated Kabul's official position on the Durand Line. "The Durand Line issue is no longer about governments. No Afghan government has ever dared to officially recognize this line [as an international border]," he said. "This is a historic problem and should ultimately be decided by [the free will of] the people."
He did not comment on whether Kabul would, hypothetically, back a referendum among Pakistan's Pashtun residents about reunification with Afghanistan.
But he said that Kabul backed the principle of self-determination. "We back the rights of people who were historically deprived of their rights across the world," he said. "This is their right in light of the principle of self-determination."
Karzai's stand has provoked criticism from some Afghan lawmakers. Syed Ali Kazmi, head of the Afghan parliament's Foreign Affairs Commission, said the president alone cannot decide on sensitive foreign policy issues.
"The Foreign Affairs Commission in the lower house of the Afghan parliament, Olasi Jirga, call on the Afghan government to think through its position on the Crimea issue," he told Radio Free Afghanistan. "We should not rush to a stand that we might later regret and be forced to step back from."
In recent years, Kabul has publicly rebuked comments by senior U.S. officials calling the Durand Line an "internationally recognized border."
In October 2012, the Afghan Foreign Ministry said that Kabul "rejects and considers irrelevant any statement by anyone about the legal status of this line." It added that the status of the Durand Line was a matter of "historic importance for the people of Afghanistan."
The Durand Line has divided traditional Pashtun lands, where an estimated 50 million people live today. More than 15 million Pashtuns to the west of the line are Afghan; those to the east are Pakistani.
The line was drawn in the 19th century after decades of struggle between the Durrani dynasty, an 18th-century Pashtun empire, and British India.
After suffering a major defeat from the Afghans in 1842, British India captured parts of Afghanistan and formally annexed them through an arbitrary treaty in 1879, while its forces occupied Kabul.
In 1893, another treaty between Afghan King Amir Abdur Rahman and Mortimer Durand, the foreign secretary of British India, formalized the division of the Pashtun regions between the two governments.
Written by Abubakar Siddique, based on reporting by Jan Alekozai and Fareshta Nigah.